***BEGINS SEPTEMBER 14, 2022*** WEDNESDAYS 6-7:45pm
"The duty of all parents is to bring up their children in the nurture and admonition of the Lord. The saints in the church also are to come alongside the parents to reinforce all biblical truth, as they have opportunities, by instruction and example. Is there a resource that can facilitate this ministry effectively? There is. Adventure Club curriculum is specifically designed to provide children with essential doctrine and biblical truth in a transformative way that is directly applicable to their salvation and sanctification."
- John MacArthur, Pastor - Teacher, Grace Community Church
Starting September 12 registration is in-person only on Wednesday nights.
Adventure Club is a high energy program that will reach children age 3 through 5th grade. This program is a fun, energetic, Bible centered experience for kids.
Adventure Club is organized into three age appropriate groups:
trackers (3-5 year olds)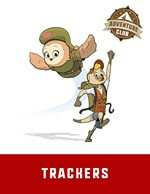 scouts (kindergarten - 2nd grade)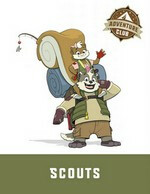 TrailblaZers (3rd - 5th grade)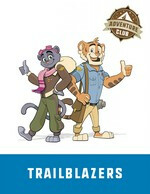 The club consists of corporate teaching time, game time, small group time, and music time. All of this is for the ultimate purpose of evangelizing our children and encouraging our parents.
Learn more about Adventure Club from this short promotional video: